After releasing Deity Quest and getting lots of feedback, one thing became blatantly clear - while the game was fun for a lot of people, a large number of people didn't understand the mechanics (and sometimes did very poorly and quit). Even those who eventually figured out the mechanics did so by trial and error, taking a long time before they could really get in to the game. From a very long list of feedback and requests, I have polished and tweaked Deity Quest to solve these problems, and finally released Deity Quest v1.1.5!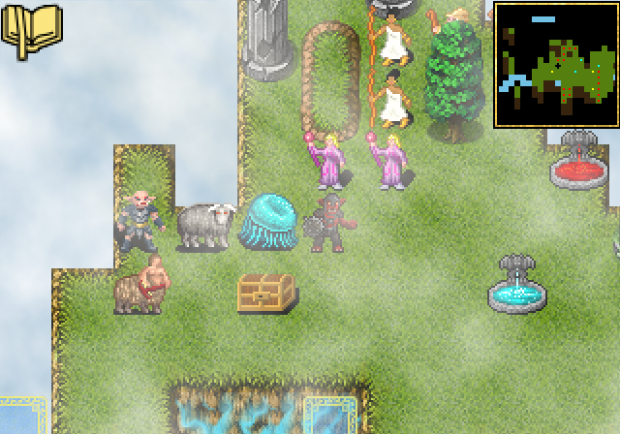 The main goal of this update was to add information where it was needed - things like the follower's current range (without having to look at skills and equipment), notifications explaining why a follower was not attacking, and a battle log that gives way more information than you probably need (but is still cool, and helpful if you are learning the game).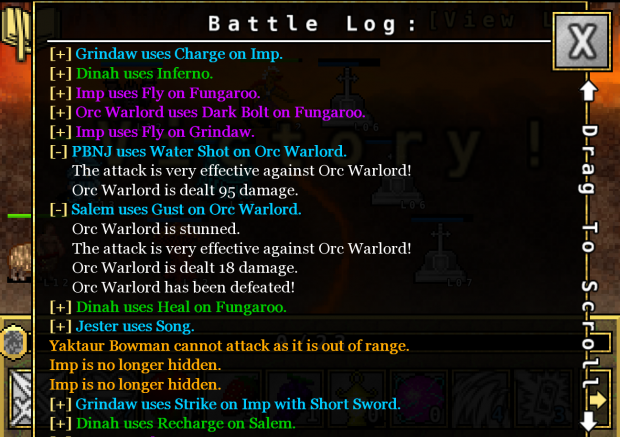 In addition to making the game clearer, I also added some new features that people had been asking for. There's now a mini-map so that you don't get lost (and can find that darn health fountain that you passed just a minute ago). I also added new items so that you don't have to go through 50 apples to heal your followers later in the game. There are now checkpoints that save your progress within a location, so if you lose the game or need to quit, you don't have to start the entire location over. There's also a second hotbar now so that so that you can quickly access more spells and items to support your followers during battle!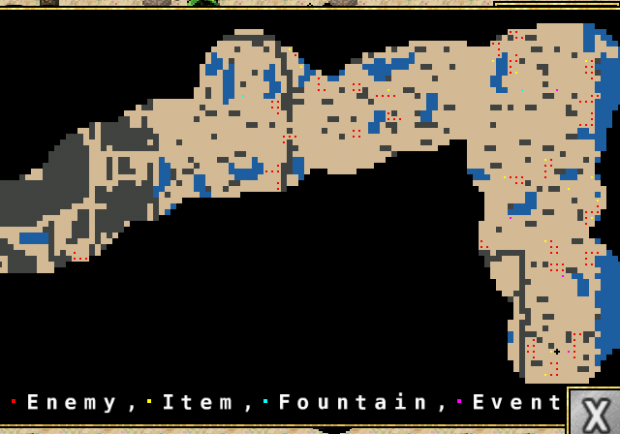 Whether you're a new player or not, this update greatly improves the game and answers a lot of questions that players have been having. If you already have the game, simply re-download it from the storefront you bought it from and make sure the game says v1.1.5 on the title page (if not, please send me a message). To transfer your save files over to the new version, simply copy the saves directory into the Deity Quest v1.1.5 folder (or use DQDB/Net to upload and download the saves). Note that areas you've already explored in the save will not change (no added checkpoints, etc).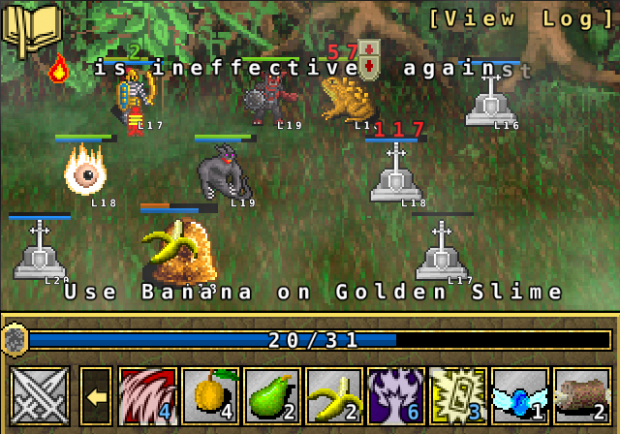 Finally, I'm afraid to say that my public server went down (and it is unclear when it will be back up). However, you can still host servers and play LAN games by following this tutorial:
http://fancyfishgames.com/DeityQuest/server.html
(and trading still works too). I also added a crash logger thanks to
@larsiusprime
's
Crash Dumper
! If the game crashes, a logs folder will be created in the same directory where you extracted Deity Quest, and sending me those logs will make debugging much easier.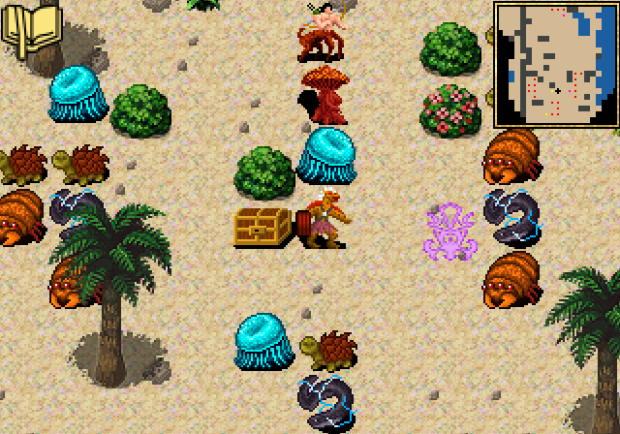 If you haven't picked up Deity Quest yet, you can get it in the
Groupees Build a Greenlight Bundle
! The bundle only includes the basic edition, but if you want the extended edition, you can get it on our
website
for $3 (usually $15) using the coupon code GROUPEES!
I hope you enjoy all the new features in this update, and please keep sending me feedback, as it really helps me improve the game!