The Old One boss fight is here! This update includes a lot of improvements and upgrades to the magic island.
The Old One might not be as strong as his "brethren," but he's still the most powerful boss so far. Luckily, you won't have to fight him alone (or at all).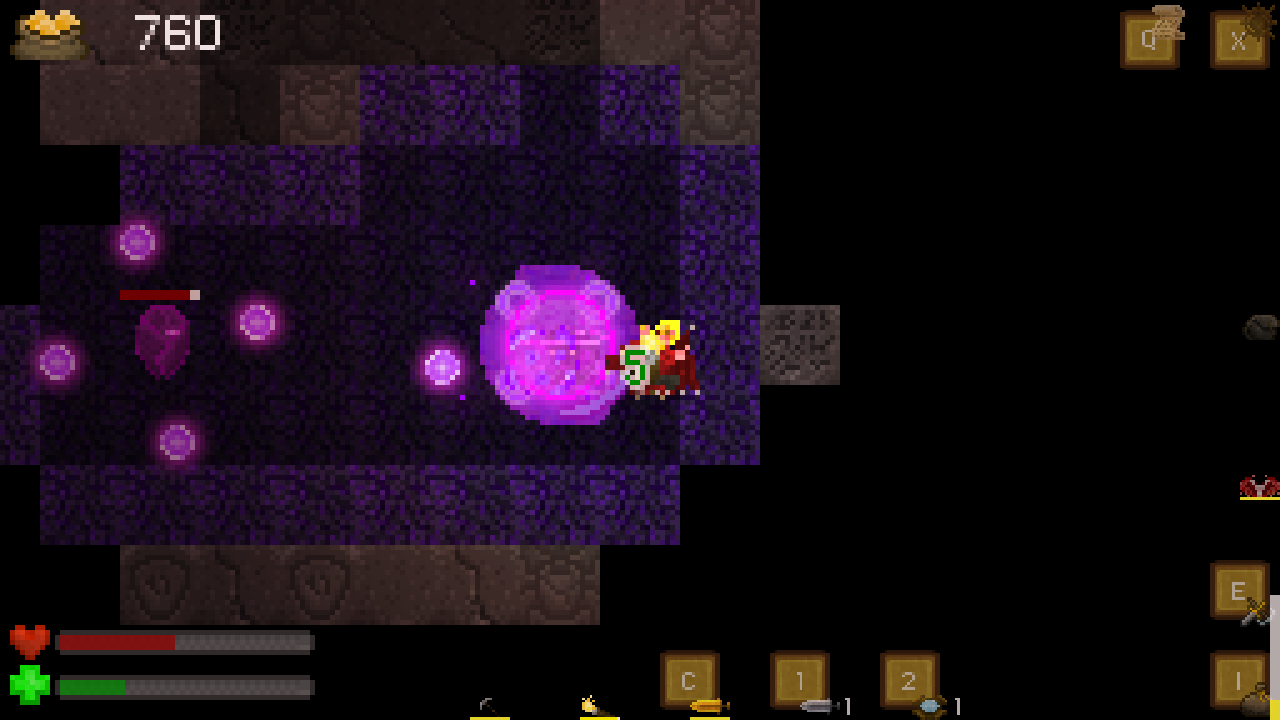 The full changelog is as follows:
The Old One. Facing the old one ends the game on the magic path for the demo/free version (it is quite an epic ending). It will save after you defeat it, and you can load that save to continue playing other areas, but you won't be able to progress further on the magic path in the demo.
New Caves. There are now 2 new areas you can visit on the magic island. This includes the ice caves, and a new area which is quite large and easy to get lost in. Wyrm Queens no longer re-spawn, but you can find them in the second cave.

Ice Structure. The ice structure can now be activated. If you've seen it, you know what I'm talking about. This means all elemental structures are functional except Plant.
Skill Points. You now get skill points every level instead of health and stamina. These points can be used for a variety of upgrades.

The Plant Spirit was added, allowing you to get all 5 elemental gems.
You can now only auto-eat one health-healing item when taking damage. This is a good balance between letting players survive, but not letting players soak up infinite damage with enough dragonblood.
Languages that are not up to date (all but English and German) are now marked red in the options menu.
New Achievements.
A bunch of other minor improvements and bugfixes.
We'll probably have one more free update that finishes off the Science path (it doesn't really have an ending right now) and adds Blueprints (a feature we've been wanting to add for a while). After that, we'll start work on the rest of the islands on the first planet - we have a lot of work to do if we want to finish the first planet on time for backers! The free version will still get updated with improvements and bugfixes, but it will no longer get content updates after the next one.
Enjoy, and as always, let us know if you have any feedback!