The Mirrows boss fight is finally here! This update includes a lot of improvements and upgrades to the science island.
I don't want to spoil too much, but you can now confront the Mirrows (and complete the innkeeper's quest for an amazing reward), and there's also a way to negotiate with the Mirrows without fighting them. It's a tough fight - so be prepared with a shotgun, chainsaw, and titanium armor (or better).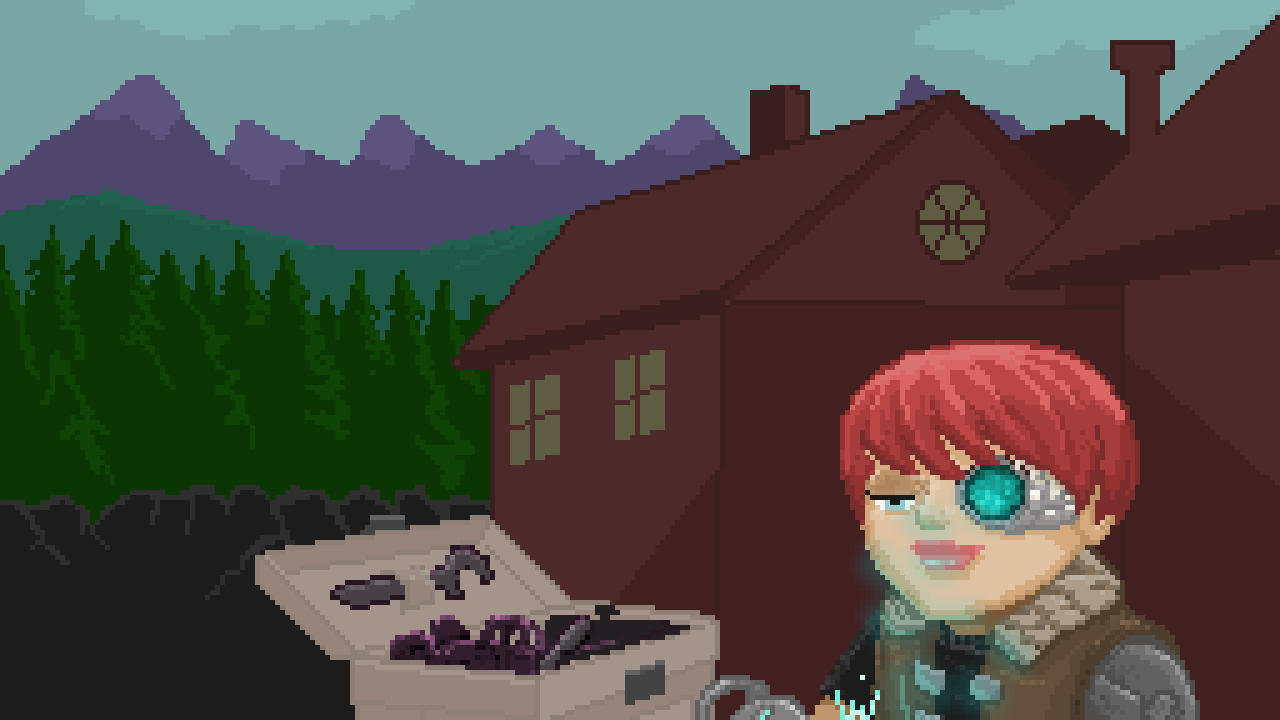 The full changelog is as follows:
Confront the Mirrows! Can you beat them? Can you negotiate with them? What awesome rewards will you get for defeating them?

New Caves There are now 4 new areas you can visit on the science island. They contain a variety of rewards and challenges like the caves on the starting island. One cave doesn't appear to have much, but it will be a pretty important place in the future.
Cyborgification. You can now be turned into a cyborg. Cyborg enhancements are powerful, but they also restrict what equipment you can use until you have them surgically removed, so you lose flexibility.
Computers added with story snippets that you can read if you want to learn more about the backstory.
Science island music.
There are now several townfolk who populate the science island so it doesn't feel like a ghost town.
Water now exists in game with a (very) simple simulation. You can't yet mine the sand to release it and flood your world, but soon you will be able to (and this will also include some underwater mechanisms - right now if you cheat and flood your world, you'll instantly drown and die).
Familiars now have two commands you can access in the equipment panel: Enable/disable attacks and Summon. Disabling attacks is useful if you want them to save their feed in an area where they aren't effective against enemies, and Summoning them will instantly bring them to you if they get too far behind (assuming there is space).
To avoid stun locks (especially when being ganged up on by night time creatures), I added a few frames of stun invulnerability after being hit. While being attacked from both sides is still dangerous, you are now able to run and escape (and you will never literally be stuck).
In an unannounced mini-update (1.2.2_1), I added functionality to the golem statues. For those who were curious what would happen when they were activated, you can try them out now.
A bunch of other minor improvements and bugfixes.
While we'll probably do a few more minor edits and improvements to the science island, this update represents the end of the major content updates along the science path for the free version. In our next update, we'll finish up the magic island (and the boss fight there), and then move on to the next islands for the paid only releases.
Finally, for those of you who didn't figure it out, in the last update the random character customization was an april fools joke. If you load a game now, you'll be able to customize your character's appearance.
Enjoy, and as always, let us know if you have any feedback!