It's finally here! Update 1.0.7 is the first semi-major content update to Aground, and while it's a little late, I hope it was worth the wait!
The big new feature here is the Mountain, which will appear now on the right side of the island. It's all stone, so you won't be able to enter it with starting equipment, and it's a good thing too, because there are much tougher enemies and new loot here.
The quests have not been updated yet, so exploring the mountain is just for fun for now (and to have more to mine), but it's eventually going to expand the storyline with the Alchemist and the history of the island. And there will be something special deep in the mountain eventually - those ranged enemies guarding that space aren't there for nothing!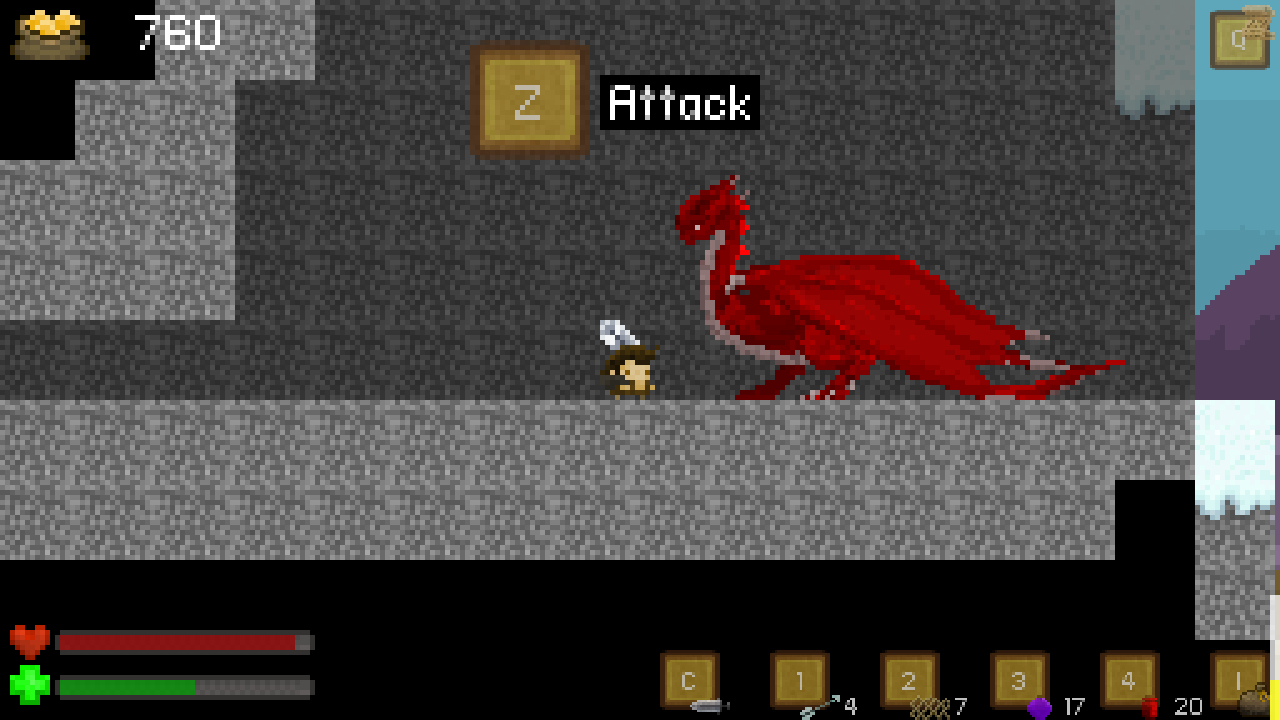 Should I leave the sleeping dragon be?
The Fire Gem is intentionally unusable, un-trashable and un-sellable. This is so you don't get rid of it, as it'll be very important in the next update. While it'll take some time to get all the quest changes and new features in, I'm really excited about where this is going!
Of course, there were other improvements and bugfixes (including that annoying invincible wyrm bug that took forever to find), but they weren't too major.
The next major update will focus on raising your baby dragons into ones as large as the boss in the mountain - and yes, you'll be able to fly on it off to new islands (although, when I first add this update, it will just show an animation and roll credits like sailing). Going off left for science and right for magic is definitely a thing we're going to continue with in this game. I might include a smaller update before that with general improvements and bugfixes.