Havencall General Discussion & Questions
Please ask any questions you might have about Havencall here! We will answer as soon as possible.
You can also check out
Havencall's facebook page
.
The full length Havencall summary:
Havencall is a story-driven, artistic point-and-click adventure for Mac, PC and Linux and potentially mobile devices. The game is set in a fantasy universe where many worlds are separated from one another by space-time barriers. You play as Aura, a strange girl who has recurring dreams of a world beyond her own and of a glowing figure who beckons her there. On her adventure to find the place in her dreams, Aura travels through three distinct worlds (each a type of "utopia" with a unique social structure and atmosphere). In each world the player must solve several unique puzzles to awaken Aura's powers and/or unlock new areas in order to continue. Each world has a final "boss," or active puzzle (which represent the structure of the world), that must be overcome. The game is meant to be a rich, immersive audio-visual experience, with a story that will encourage players think about some complex questions such as what it means to be "human," the value of life, and the structure of societies.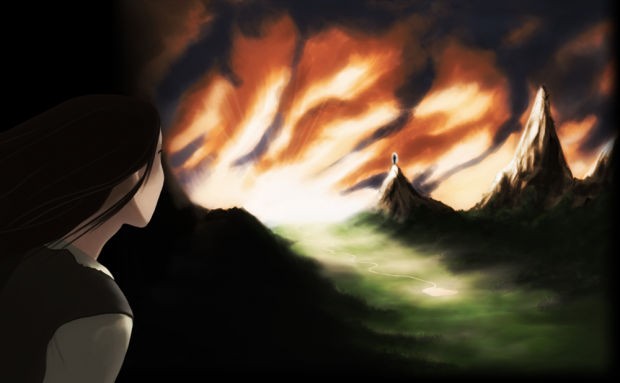 Aura being beckoned into another world by a strange glowing figure.